Ebony Oshunrinde also known as wondagurl has been in the news lately for achieving a very enviable feat at the young age of 16.
Canadian-Nigerian Oshunrinde has been credited with producing a track "Crown" on Jayz's latest Album Magna Carta Holy Grail.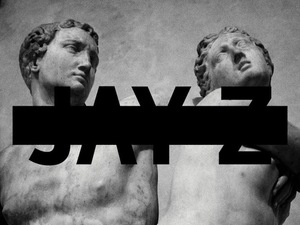 Getting credited for production on an album by one of the greatest rappers ever is no mean feat, Ebony is delighted."It's a really good feeling. I want to show young people that they can do it. Anybody can be successful. It doesn't matter where you're from."
Oshunrinde pictured with her Mum Jozie
The producing prodigy started making her own beats after watching a video showing Jay-Z and mega producer Timbaland working in the studio together."It inspired me and I wanted to do the exact same thing that he did," she said.So, at age 9, she downloaded music software and taught herself how to use it from watching YouTube videos, amazed by the idea of creating something from scratch.
She came up with her name, WondaGurl, by swapping around the name of one of her favourite Canadian producers. Boi-1da has worked with the likes of Kanye West and Drake, and also contributed to Jay-Z's new album.A year ago, after winning Toronto's Battle of the Beat Makers competition at only 15, Oshunrinde got serious about her music. She signed on with Black Box, the same label as Classified, and started working in a studio.The beat that landed on Jay-Z's album began with a reggae song. Oshunrinde sampled the music and added her own twist using computer software."It has a lot of bass and a lot of bounce," she explained.
She worked on her beat once and sent it to Travis Scott, a young rapper and producer from Houston who met Oshunrinde last year. He happened to be working in the studio with Jay-Z when she sent him her beat.A few days later, Oshunrinde was at home with her brother and sister when her phone buzzed."He texted me and said, 'I'm about to change your life,
'" Oshunrinde said.When Scott told her that her cut made it on to Jay-Z's album, she thought it was a joke.
"Usually that doesn't really happen to 16-year-olds," she said And when she told her mother the good news, she cried.
Oshunrinde has never met Jay-Z and, like everyone else, had to wait for the digital release Thursday morning to hear "Crown."
She speaks on Producing the track amongst other things in the Video below..
Plus listen to the now so popular Jayz Crown track below.. Peep on it!
You can catch up with wonder girl on
Website-
Wondagurl.com
Twitter-
@Wondagurlbeats
Additional Credits
Bossip*