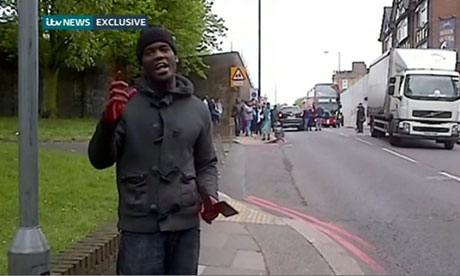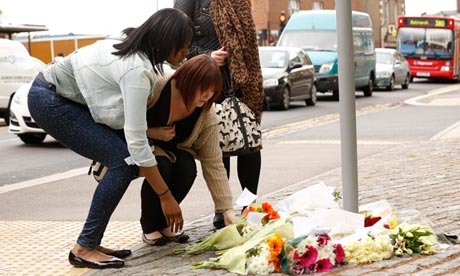 One of the Suspects has been named Michael Mujahid( a Muslim name he adopted after conversion) Adebolajo a british with African descent and has had his father's house in Linconshire searched and raided as it is reported he used to live there investigations are still going on and facts are emerging.
Adebolajo is said to have converted to radical Islamism in 2003,and is said to have become more radicalized through Online networks.
The Victim is confirmed to have been a British serving Soldier returning from duty in central London to the Barracks a few yards from where he was run down by a car Hacked into by cleavers and Knives and then dragged to the middle of the road
Please kindly keep up with these sites as new information emerges..